Lebron to promote a book on St. Vincent-St. Mary basketball team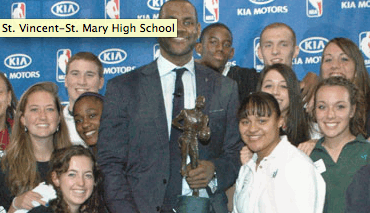 Adding another peace to his long resume, Lebron James will publish a book about St. Vincent-St. Mary basketball teams that he played on and earned two Division III state titles, the Akron Beacon Journal reported.
James will hold his first book signing at the Barnes & Noble Bookstore in Montrose on Sept. 19 according to some sources. The release date to coincide with the release of a documentary film on the same subject — More Than a Game.