Category Archives:
CavsNews
Many things can happen in few days. Just a week ago, after losing 108:97 at Quicken Loans, it was impossible to find anyone who believed that Larry O'brian Trophy will finally make its way to Ohio. I know I haven't.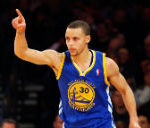 The Playoffs are just around the corner and it's time to check who is ready to go all the way and who's not. Eastern Conference There is one question to be asked here: can someone challenge Cavaliers and LeBron making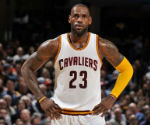 It's been two months since Cavaliers fired David Blatt, so it might be a good time for a short comparison and ask a few questions. First, are Ty Lue Cavs Better? – No. Are they a happier team? – No.
Ilgauskas originally hurt his ankle Dec. 10 in Philadelphia when he landed on former teammate Donyell Marshall's foot attempting to block a shot. He missed three games and returned to score 23 points Dec. 19 in Denver, making it appear